Asgardians age very differently than humans. What could be one thousand years to them may only be a certain number of years to all of us. Take the Child in The Mandalorian, the Yoda species. He was 50 years old but the equivalent of maybe a toddler.
No matter how young Thor and Loki look, we know they have lived a very long life(of course, from our perspective). But, the question is who is younger and who is older. Is Thor older or not? Who older Loki or Thor?
So, let's discuss.
Age of Thor and his Birth Year
Do you remember Avengers: Infinity War? If you then, you must have been aware of how old is thor. As revealed by Infinity War, MCU version of Thor is around 1500 years old, and there is no slip-up about it.
Thor himself made it very clear to Racoon (whom he called "sweet Rabbit") that he is over 1500 years old.
Avengers: Infinity War was released in 2018, so considering Thor 1500 years old in 2018, he must have been born in 518 AD.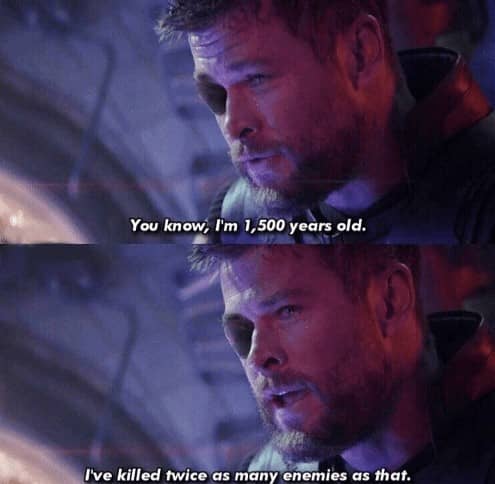 Age of Loki and his Birth Year
Odin defeated Laufey around 1000 years before the events of Iron Man. Nearly a Thousand years before Tony Stark announced 'he is Iron Man'(to the world).
Loki was taken from Jotunheim as an infant, and by it, Loki around 1053-54 years old at the end of In Avengers: Infinity War when Thanos killed him. ( I searched, and many wikis, sources mentioned that, and I think it's cited in Thor the dark old too.)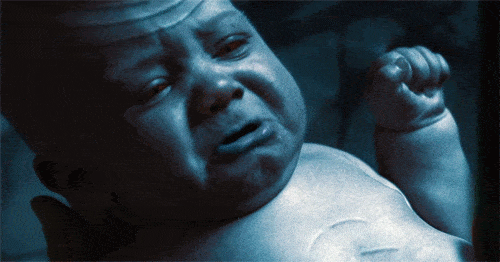 Therefore, considering Loki 1054 years old in 2018, he must have been born in 964 AD.
That's being said, the discrepancy might lie in Thor and Loki's childhood. Now, we can conclude that Loki is around 446 years Younger than Thor. I think that's a huge difference. It seems Frost Giants and Asgardians age very differently.
Confusing Plot from Thor: Ragnarok
But, here's what CONFUSES me, I hope you do remember this scene from Thor: Ragnarok.
This one time when we were children he transformed himself into a snake and he knows I love snakes so I went to pick up the snake to admire it and he transformed back into himself and was like "YARGH IT'S ME!" and then he stabbed me. We were eight at the time.

Thor: Ragnarok- Marvel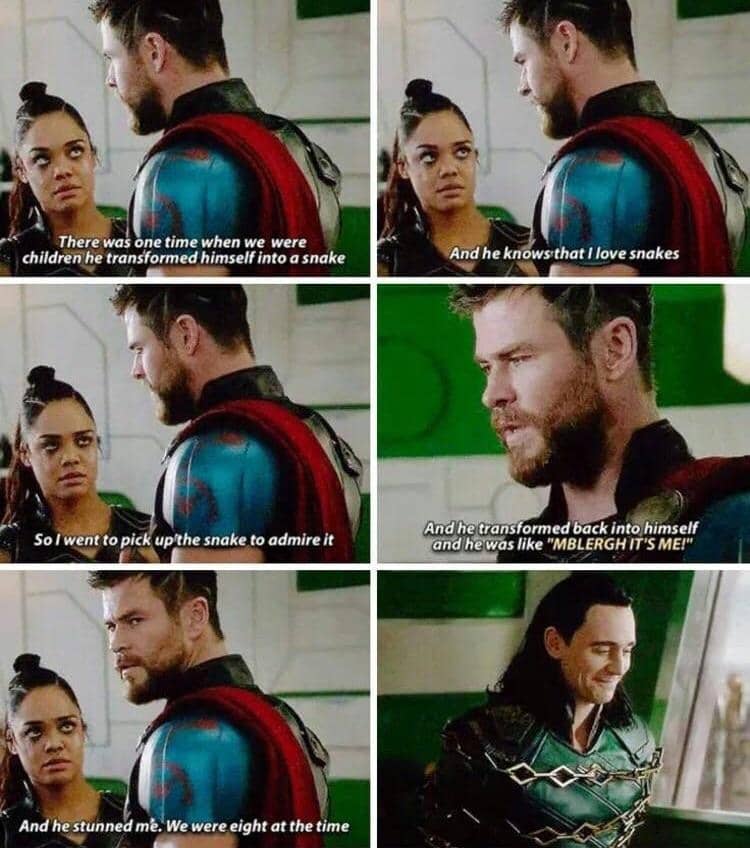 What do you think of this? Or I am in the wrong way. Let me know in the comments
Ok! It's not all, we have something left for you, we found an interesting calculation (on the internet), more of conversion, conversion of Asgardian age to human equivalence.
Thor's and Loki's Age in Equivalent Human Years
The average LIFESPAM of Asgardians is 5100 years, as in Thor the Dark Word.
The average LIFESPAM of human is 80 years old.
So, if Thor is 1500 YEARS old


And, if Loki is 1054 years old


Now I knew Why Loki has been that way. It explains a lot!
But this was a bit less satisfactory for me so, I modified it a bit (only to satisfy myself), and I think it fits a bit more.
5100 years might not be the average lifespan of Asgardian. On the other hand, maybe it's the peak value, so I think it would be better if we picked the average peak lifespan of Humans.
Which I think could be 100 years, and it makes our calculation easier, too.
Thor is 1500 YEARS old


And, Loki is 1054 years old


---
The Ultimate Conclusion
Now, we can pretty much conclude that in human equivalence years, Thor is around 7 years older than Loki (and around 9 years as by my calculation)
Which of the Asgardian to Human Equivalence Index (AHEI) is satisfying to you, or you have discovered your own. Let me know in the COMMENTS.